This post may contain affiliate links. Please see our disclaimer for more information.
Decor at my house is mixed right now. I have my Valentine's Day Kitchen and my Mardi Gras living and dining rooms. My house is so confused!
Normally, my Spring decorating goes as follows: We start with Mardi Gras, then Valentine's Day, followed by St. Patricks Day and finally Easter. However, this year Valentine's Day is on Ash Wednesday. Mardi Gras, celebrated on Fat Tuesday, is the day before Valentine's Day.  Have I lost you yet? 
I would normally on decorate for one holiday at a time. See my dilemma? My friends told me to "just choose one!" However, I couldn't make myself do it. So, I divided it all up.  I Love my Valentine's Day kitchen. All the pretty white, with the pinks, reds and black. It's my love language!
As much as I love Valentine's, I didn't want to go too crazy with my decor.  My first thought was to put fresh flowers or a plant on the table to help get rid of the winter blues, but it's a long time until Valentine's Day and my flower/plant thumb is pretty black when it comes to keeping them indoors.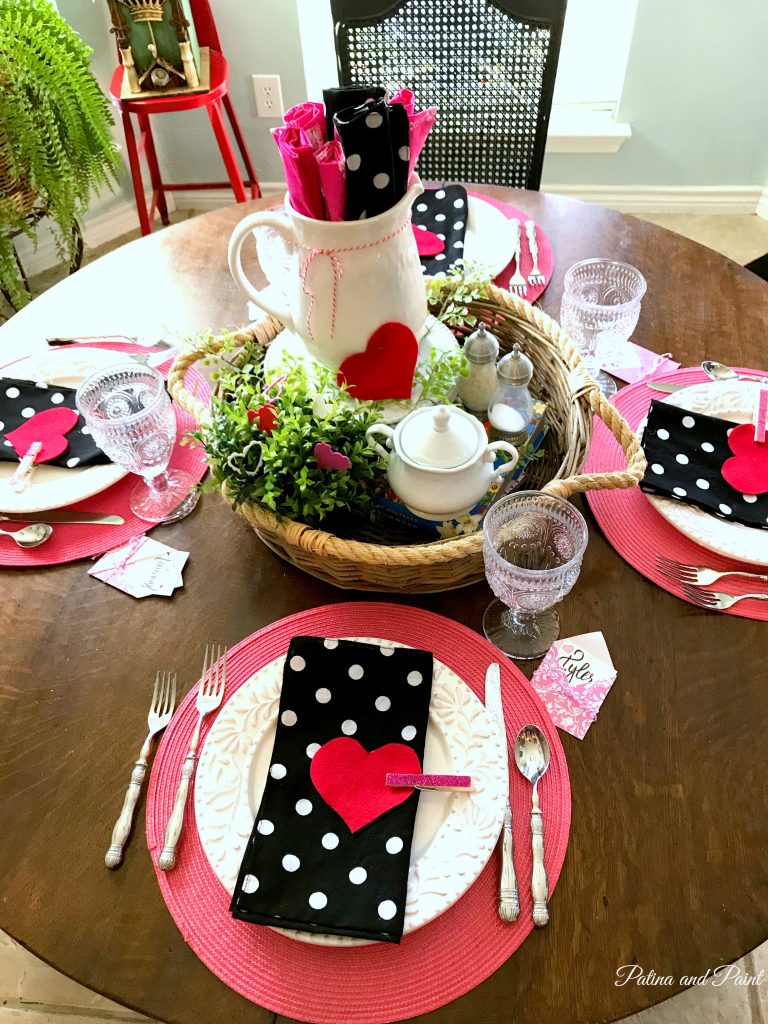 I decided to just go with decor that I would use everyday and add Valentines in with color and a few hearts.  Flowers and plants everywhere are thanking me as you read this. I would normally have "stacks" of plates, but not this year. Although the season isn't over with yet!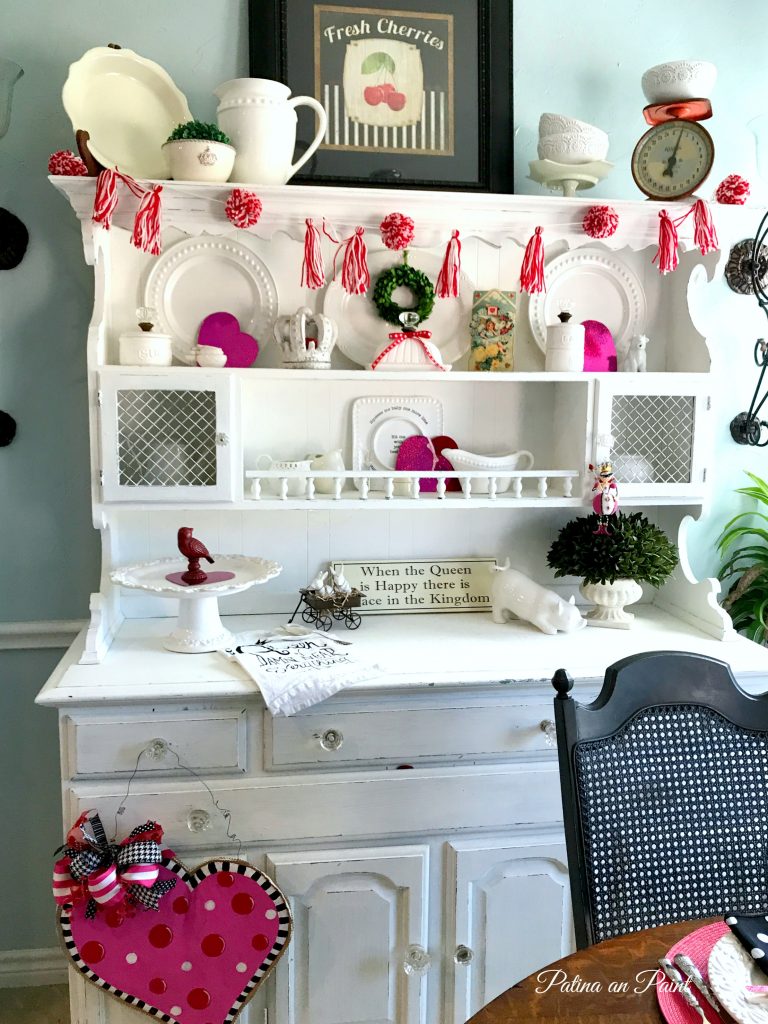 I decorated the hutch the same way I did with my table. Every day items with a few Valentines tucked in here and there.
My new pom and tassel banner came from the 90% off Christmas isle at Hobby Lobby. I've found that you can score some great deals for Valentines Day at the after Christmas sales.
Hands down, my most favorite Valentine's Day decoration is this vintage valentine that was my Granny's!
I found it years ago, in the bottom of a box of pictures.  Not only is it beautiful, it has some serious sentimental value for me! And isn't that what Valentine's Day is all about?
That's the complete Valentine's Day kitchen tour for now. Who knows? It's early days yet, I could decide to change it all up tomorrow. And because I love you, you will be the first person I share it with!
Until next time….
            Tammy